The Junior Theatre AmeriCorps Member will help participate in and maintain a season at the Davenport Junior Theatre Performing Arts Facility. The member will foster creative ways to deepen participants' experience, while helping in the day to day operations of the Junior Theatre Performing Arts Facility.  The goal is to build experience and professional contacts, providing a bridge to future employment.
 If interested, please send email to this link. Attach cover letter and resume.
Term of Service:  50 weeks of service (Avg. of 18-20 hrs per week)
Required Service Hours: 900
Living Stipend: $6,678.00
Education Award: $2,960.00
Total: $9,638.00
SERVICE RESPONSIBILITIES:
The member will serve side-by-side with our Performing Arts Supervisor (Daniel DP Sheridan), Facility Coordinator, Theatre Coordinator, Dance Coordinator and Costume Shop Coordinator.  The member will help facilitate the use of the Junior Theatre Performing Arts Facility. 

The member will develop knowledge of our classes and reinforce classroom ideas and goals. 

They will have an opportunity to observe, learn, and participate in a variety of areas.

The member will help on facility projects and improvements. 

The member can expect to be challenged with new situations and technologies.

The member will provide a drug-free, educational, nurturing and safe supervised environment for youth.

Maintain and uphold confidentiality practices and policies.

Immediately report harmful participant behavior to appropriate parks department and program officials.

Assist the site supervisor in addressing each of the AmeriCorps program's programming objectives/performance measures.

Attend all trainings.
Complete the following during service:
Iowa Child Abuse Mandatory Reporter

CPR/First Aid

Attend professional development, as scheduled

The program may require the member to engage in other allowable activities that are not specifically outlined in the position description, but that support the AmeriCorps program design and which help the program meet its goals.  In no circumstance will members be asked to perform prohibited activities outlined in the Member Service Agreement.




PERSONAL REQUIREMENTS:
Be a US citizen, national, or legal permanent resident alien

Be at least 18 years of age

Demonstrate good communication skills, both written and oral

Give and accept feedback well

Be a positive role model for students

Be adept at multi-tasking and staying on task

Exhibit initiative, dedication and good judgment

Be committed to professionalism and learning

Follow instructions and be dependable

Work well as a team

Demonstrate patience, flexibility, and positive stress management skills

Work well with diverse youth and adult populations
React quickly and with sound judgment in emergency situations
PHYSICAL REQUIREMENTS:
Walk and carry materials up and down steps

Stand and walk for extended periods of time

Lift 30 pounds

Bend, squat and kneel
 -
KNOWLEDGE, SKILLS AND ABILITIES:
·         Post-secondary education and training in the field of education, recreation, human service, child development, psychology, social work, theatre, dance, marketing, graphic design or related field. 
·         Experience working with children and youth in a school setting
·         Understanding of best practices in child development, behavior management, developmentally appropriate activities, child safety, etc.
-
PROHIBITED ACTIVITIES
Members will not engage in prohibited activities as defined by the Corporation on National and Community Service and as outlined in the Member Service Agreement.
 -
SERVICE CONDITIONS:
Service activities will take place predominately at Junior Theatre.  Member must have an ability and willingness to serve flexible hours, including evenings and weekends.  Members are able to serve at special events on the weekends. The member is required to attend the monthly training offered to all AmeriCorps Members within the City of Davenport AmeriCorps/Youth Corps Program as well as the National Day of Service.
SERVICE SCHEDULE:
Members & Site Supervisors will plan a quarterly service schedule in calendar format in which both the member and site supervisor will agree and adhere to.  This schedule is meant to outline how the member will successfully get to the allotted hours within the term.
SICK TIME/VACATION TIME/HOLIDAYS:
While we recognize that members may become ill, request to take vacation time, and or request holidays off, it is important to note that none are to be counted toward the hours needed to complete your term in service.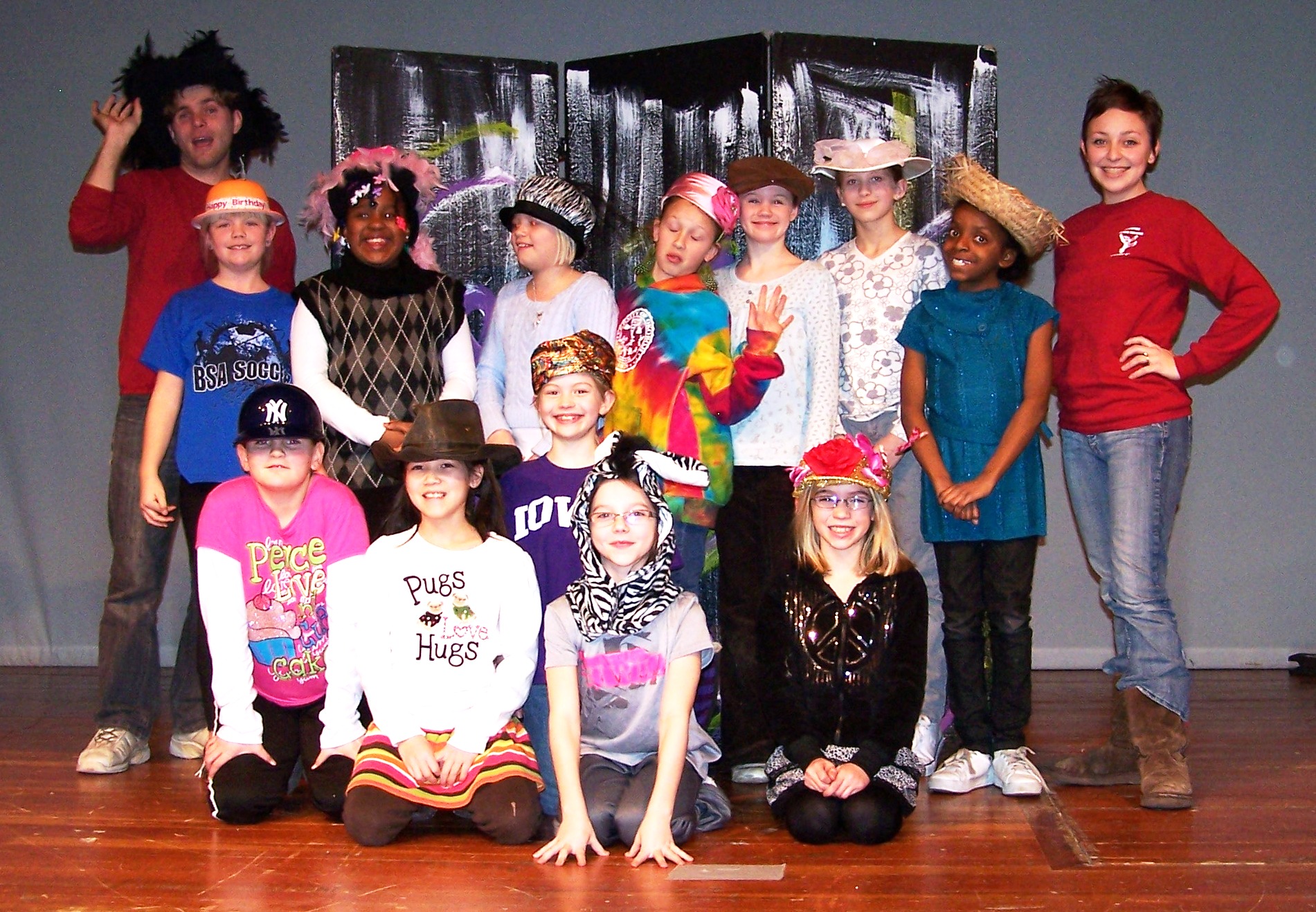 Breaking Down Gender Stereotypes